K Street Financial Team
Our team stands committed to providing the best customer service possible. If you have a problem or need assistance at any time, please let us know.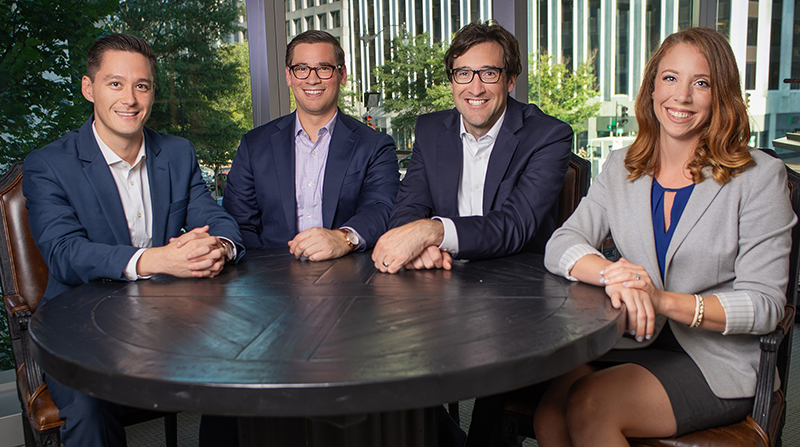 Pictured from left-to-right: Gunnar Laasanen, Jason Colenda, Kurt Rupprecht, and Kate Keefer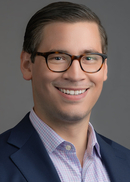 Jason A Colenda, MSF
Director of Investments & Planning
Office 202-600-7114

Jason was born and raised in Fairfax, Virginia and attended Bishop O'Connell High School in Arlington. After graduation in 2006, he enrolled at Villanova University in the School of Business. During his time at Villanova, Jason obtained a B.S. in Business Administration majoring in Finance and Management with a minor in International Business. He walked-on the varsity basketball team, playing from 2007-2010, and was a member of Villanova's Final Four team in 2009. Upon graduation Jason enrolled in a full-time M.S. program in Finance, completing the degree in 2011.
Jason began his professional career in Private Equity research, and worked in that capacity for 2 years before finding Northwestern Mutual. Jason started with Northwestern Mutual in October 2013, joining Managing Director Tony Stanley's staff as an Associate Financial Representative as well as the Development Coordinator of the McLean VA District Office. In May 2015 Jason had the opportunity to work with District Director/Wealth Management Advisor Kurt Rupprecht in Washington DC as an Associate Wealth Management Advisor. On a daily basis Jason regularly interfaces with new and existing clients supporting the construction and implementation of our holistic financial planning recommendations. Jason holds the Life and Health Insurance License along with the Series 7 and 63 investment registrations with FINRA. As Director of Investments and Planning, Jason is the primary point-of-contact for all investment service and planning related requests and is always excited to assist! Outside of his day job in Wealth Management, Jason is also an entrepreneur; he is an owner of a gym based in Falls Church.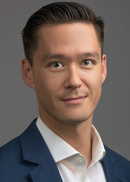 Gunnar N Laasanen
Director of Insurance Services
Office 202-600-7119

Gunnar is an Associate Financial Representative who started with Northwestern Mutual as a Financial Representative Intern at the Virginia Beach office in 2013. He graduated from Freedom High School in Loudoun County, VA in 2009 and went on to attended Old Dominion University in Norfolk, VA. He graduated with a B.S. in Finance with a minor in Economics and joined the D.C. agency in 2014. He is licensed in life, health, and annuities as well as Series 7 general securities licensed. Gunnar had been with Northwestern Mutual in D.C. for three and a half years as an investment operations associate and a planning team associate before joining our practice. As Director of Insurance Services, Gunnar is responsible for all insurance-related operations for the team. Gunnar grew up in Hawaii frequenting the beach and playing inline hockey as a child. After moving to Maryland, he started playing lacrosse in middle school and all the way through high school and college in Virginia. He currently lives in Arlington, Virginia and enjoys snowboarding, golfing, and going to the beach and concerts in his free time.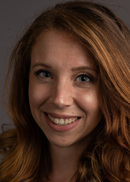 Kathryn Keefer
Marketing Coordinator
Office 202-600-7100

Kate is originally from Hershey, PA. She received a Bachelor's of Arts in Human Communications from Shippensburg University. After graduating, she moved to the DC Metro area and began her professional career at The Lucas Group as a Recruiting and Event Coordinator. She joined the K Street Financial Group in 2018 as the Marketing & Client Service Associate. Kate is responsible for marketing/client outreach strategies and assisting with client service needs. She currently holds a Life & Health Insurance License and is working towards becoming investment registered.  When she isn't in the office, Kate practices yoga, attends concerts, and enjoys traveling.